Frequently Asked Questions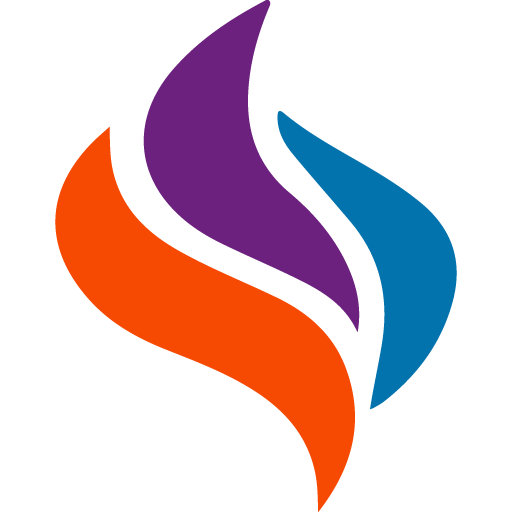 Becoming a mentor is a three-step process.
First, we want to hear from you. Please fill out the online inquiry form to let us know about your interest in becoming a mentor. We will follow up to tell you more about what it means to be a Braid mentor and answer any questions you might have.
Second, we want to train you. Our initial training lasts five hours and includes an introduction to the foster system and how to be an effective mentor. If you are inspired by the training and want to continue, we will ask you to complete a volunteer application, a background check and fingerprinting, and a brief online training on how to protect youth and mentors and promote healthy boundaries.
Finally, we want to match you. We will team you up with two other mentors who will balance you and support you and we'll match your team with a foster youth who will benefit from your particular skills and interests. Now comes the transformative work of mentoring! We can't wait to hear from you!
Braid mentors commit to one hour per week in activity with your youth, and at least one meeting per month in reflection with your team. We're looking for mentors who can commit at least a year to the program.
Simply spending time with the youth once a week – your greatest gift is your consistent presence. You'll be assigned to a team of three; you and your teammates can plan fun activities that suit your interests and personalities. We don't expect you to be tutors or therapists.
You can! We welcome adult mentors of all ages and backgrounds. Our only requirement is that you want to show up for a foster child. We provide extensive training and support to equip you to respond to the needs of your youth.
A Braid mentor is someone who is a positive and consistent presence in the life of a child who has been in foster care. It's not about having all the right answers and advice to give a child. A mentor is someone who shows up, listens patiently, and genuinely cares.
After you complete Braid training, we ask you to fill out a form telling us more about your interests and availability. We use this information, as well as what we have learned about you in training and what we hear from your references, in matching teams.
Braid is about laying a foundation for a long-term relationship with a young person, so we do our best to build teams where mentors are a good match for the youth and for each other.
The more limited your availability, the longer it will take to match you with a team – but we want to be sure your commitment works for you long-term, so please be honest about when you could be consistently available for your youth.
You will always have the ability to tell us whether or not a team possibility feels like a good fit.
We encourage teams to keep outings low-cost or no-cost. Your greatest gift to your youth is your committed presence from week to week, and your outings don't need to be extravagant.
Lots of teams have a regular favorite spot like a park, rec center, or coffee shop. You can do crafts, make slime, play a card game, or explore a new neighborhood together!
You can see many examples of "mentor moment" photos on Braid's social media.
No. All volunteers should be totally sober when having any kind of contact with their youth.
We encourage teams to keep outings low-cost or no-cost as much as possible. We don't want mentoring to be a financial burden to you.
It is okay to buy your youth snacks during outings – we know that sharing food is an important way for teams to bond.
Gifts are most appropriate on birthdays, holidays or at times of particular accomplishment, and team members should give gifts as a team.
We are able to reimburse for Uber/Lyft expenses if you need to transport your youth to an outing.
Braid encourages volunteers to be cautious and deliberate in sharing the location of their homes with their youth. On rare occasions youth run away, and they may end up on your doorstep if they know where you live. We do not prohibit occasional team meetings at a mentor's home if they have carefully considered the potential outcomes of sharing their address.
Taking photos during team outings is fine, and these can make nice mementos of your time together. However, you are not allowed to share publicly any photos that include your youth's face or other identifying features. We encourage you to be creative in finding ways to document your time together without faces – we love to share these photos on social media!
You can connect with your youth on social media platforms if the connection is initiated by your youth and the content you share is appropriate for your youth to see on a regular basis. Social media can be a useful platform for staying in touch with your youth, but only if you are comfortable with this. If connecting with your youth in this way feels uncomfortable for you, please explain your boundaries to your youth rather than just ignoring their request.
Your youth's name and any personal information about their current situation or their history must be held in the strictest confidence for their protection. When speaking with family and friends about Braid, or if your team has a check-in meeting in a public place, you should use initials or a false name for your youth. You are welcome to talk about your experience of mentoring and what you enjoy about it or what you admire about your youth, without using personal details.
Braid mentors should not participate in one-on-one activities with your youth. This includes "virtual" visits, phone calls, texting, or any other form of communication.
The exception is All-Braid events, which you can attend with your youth even if your teammates aren't there. Braid staff will be present at those activities.
If your team is using Uber or Lyft to transport your youth to a meeting spot or back to their home, the driver counts as a second adult during the car ride. You should make sure a teammate or another adult is meeting you at your destination.
If unanticipated circumstances result in an adult being alone with a youth, that adult should report those circumstances to Braid staff as soon as possible.
We discourage bringing along friends and family members, because they have not gone through our training and background check. 
It is also important to make weekly visits with your youth a time when they don't have to share you with other important folks in your life. 
You are invited to bring family members or friends who might be interested in Braid to quarterly All-Braid events.
In order to maintain healthy boundaries, we recommend handshakes, pats on the shoulder, and side hugs for youth – and always with their permission. If a hug is initiated by the youth, then hugging back is encouraged. Remember that while touch is important for our well-being, all people have different desires, needs and boundaries. Any physical contact is for the benefit of the youth, not Braid staff or volunteers.
If you are a mandated reporter in your professional life, you would also be one with Braid. Otherwise, all Braid volunteers are ethical reporters. Should you ever have reason to believe that a youth has experienced or is currently experiencing abuse that may not have been previously reported, please communicate directly and immediately with your team facilitator or Braid staff.
Being a part of a team of mentors means that your youth will still have adults consistently present in their life if you get sick or go on vacation. Communicate with your team members if you will be unable to participate in your scheduled activities. Remember, at least two adults must be present at all times with your youth!
Your team activities can take place anywhere! Mentors pick up their youth at home or school and take them out for a fun activity. Some teams have a regular spot where they meet almost every week (a community garden or a rec center), but others like to plan a different adventure every week. We provide lots of ideas for free and fun activities throughout the Bay Area. Most Braid teams work in the city of San Francisco, but we also have teams in the East Bay.
Foster youth are under the care of the State of California and live in a system with many regulations meant to protect them. That's why we ask you not to participate in one-on-one activities with your youth. We're also not allowed to share photos of the youth in our mentoring program.
Foster youth often have complicated family situations and tenuous living situations. As a mentor, you'll need to be sensitive to the complexity of these situations. Your youth may move to different placements several times during your mentoring relationship with him or her. Your youth will need your support and consistency more than ever at these times.
In addition, foster youth have experienced trauma in their lives to varying degrees and the disruption of essential relationships with adult caregivers. Our initial and ongoing training teaches mentors about this trauma and its manifestations. We want to equip you with all the tools for understanding and responding to your youth's need for long-term, consistent relationship.
No, you don't. If your team needs to transport your youth for an activity, you can use a ride share service like Uber or Lyft or take public transportation. We are able to reimburse the cost of transporting your youth in a ride share.
We want our mentoring teams to be as intergenerational and diverse as possible, with a mix of genders and ages. For this reason, we need you to be flexible in allowing us to create teams that will best serve our youth.
After you become a Braid mentor, the first thing you'll do is meet your teammates. You'll spend some time getting to know each other, sharing your gifts and strengths and building rapport.
Each team will be assigned a trained facilitator. Your facilitator may help with the logistics of your weekly meetings and will the primary contact with the youth's caregivers. This frees you as a mentor to keep your primary relationship with the youth, without involvement in the dynamics of their home life.
At your regular team check-in meetings, your facilitator will help you reflect on the joys and challenges of working with your youth. You have the freedom to figure out when you want to meet for those regular team debriefs.
Your team can plan your own outings and activities with your youth. Because your youth is under the care and regulations of the State of California's foster system, at least two team members must be present at all times to avoid being one-on-one with the youth.
Our hope is that you will build friendships, have fun, and find a community of support within your team. You are never alone in the work of mentoring!
By being on a team, you're ensuring that there is a consistent adult presence surrounding youth who have watched many adults disappear from their lives.
And as a team, you have the freedom and flexibility to figure out how you can best work together toward the same goal: supporting your youth. You are not alone! Your team has your back when things come up unexpectedly and you can't make it to an activity with your youth. Your team is also your support system as you venture together into the transformative work of mentoring.
Each mentor team has a facilitator who may help with the logistics of your weekly meetings and will be the primary contact with the youth's caregivers. This frees you as a mentor to keep your primary relationship with the youth, without involvement in the dynamics of their home life. Your facilitator will also draw your team together for regular check-in meetings.
Facilitators may spend approximately an hour a week communicating with a youth's caregiver and with their team to check in and set up the team's weekly visits. They also gather their team for a monthly meeting that lasts about an hour. We host a weekly conference call (30-60 minutes) for facilitators to share best practices and talk through any challenges their teams are facing. Some facilitators may also be invited to attend wraparound meetings for their team's youth.
No! Most of the work of a team facilitator (weekly check-ins with the mentor team and caregivers, and monthly team meetings) can happen from anywhere via Zoom, email, and phone.
Please fill out the online interest form and include a note letting us know that you're interested in the facilitator role.