A Community of Volunteers in Action
Inspired by the resilience of youth who overcame the challenges of foster care, and the caring adults who helped them along the way, Rebecca Edwards and Christopher Chase were convicted by their faith to find ways to surround more youth with supportive community. As a result of their learning about the trauma inherent in foster care, in 2014 they founded Braid Mission, with its unique team-based mentoring model. 
At its core, Braid Mission is a community of more than 150 active volunteers. These volunteers represent a wide variety of backgrounds, ages, and interests. Every week they gather in teams to surround foster youth with hope, presence, recreation, and community. More than half of Braid's youth have been matched for two years or longer.
Since its founding, Braid has educated and inspired thousands in the Bay Area and beyond with a message of hope, through outreach events, trainings, and collaborations with partner organizations like the Foster Youth Museum.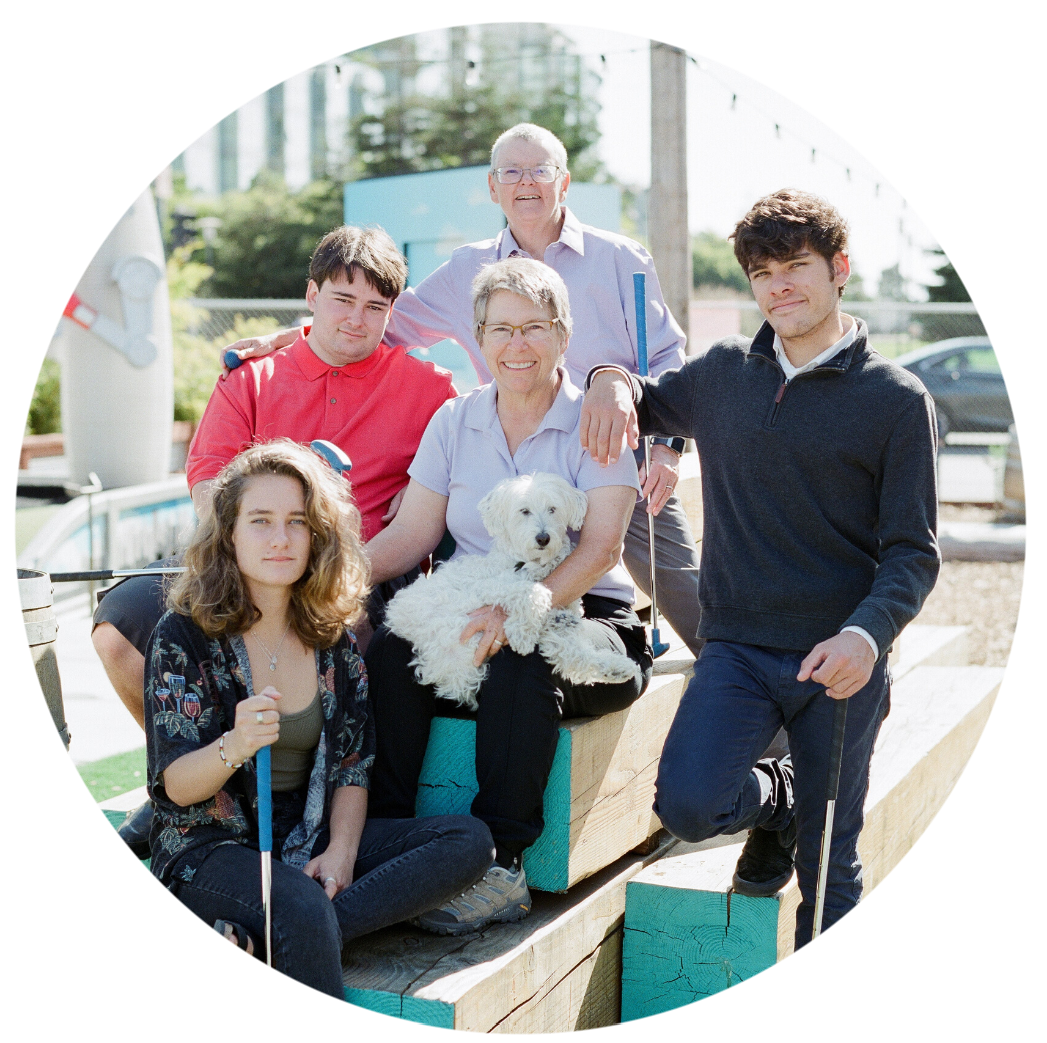 Esther & Jan Stearns
Co-Founders
Esther and Jan Stearns helped design, implement, and co-found Braid Mission, working to build community around foster youth in the Bay Area. They have also been active sponsors of the Foster Youth Museum exhibition at Grace Cathedral in San Francisco.
Braid Mission is the latest in the Stearns' longtime commitment to advancing the quality of life of foster kids and families.  They have adopted foster children and they have helped foster youth realize their dream of attending college throughout California.
Of particular note is the Stearns family's philanthropic involvement with California State University San Marcos and ACE Scholars Services, the university's innovative program that addresses the low educational attainment rate of former foster youth by meeting their unique needs. Through both serving as vice chair of CSUSM's Foundation board and their generous donations and endowment, Jan and Esther have helped ensure that former foster youth have the guidance and support they need to successfully graduate from a four-year college
In 2018, Jan and Esther conceived, designed and built Stagecoach Greens. As SF's only outdoor mini golf course, it serves as a place for city families to play together. Braid youth and mentors are able to enjoy the course, and the lion's share of the course's profits go to support Braid Mission.  We are grateful for Jan and Esther's untiring commitment to youth in foster care and former foster youth.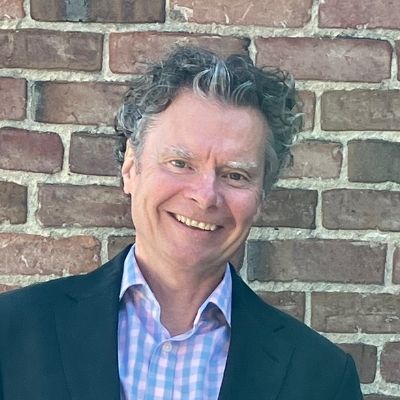 Christopher Chase
Co-Founder/Co-Director
Christopher Chase is an ordained clergy person in the Episcopal Church. Before founding Braid Mission in 2014 with his colleague Rebecca Edwards he worked in ministries in Massachusetts, East Tennessee, and San Diego. Underlying this work is the unshakable belief that each individual carries a unique understanding and experience of the Divine that needs to be heard, expressed, appreciated, and incorporated into the collective.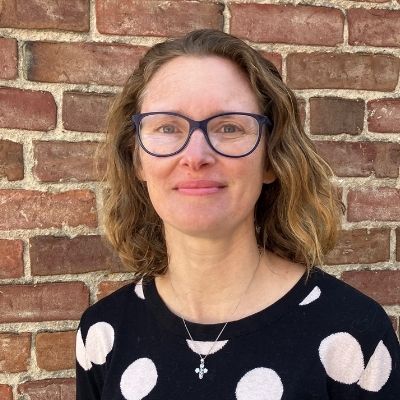 Rebecca Edwards
Co-Founder/Co-Director
Rebecca has been a minister in the Episcopal Church for twelve years, following many years of youth ministry and serving as a volunteer and board member for Big Brother Big Sister in her hometown of Chattanooga. These experiences formed some of the beliefs that guided Braid's model: that all children deserve to be surrounded by adults who encourage and empower them, and that volunteers need supportive community to thrive.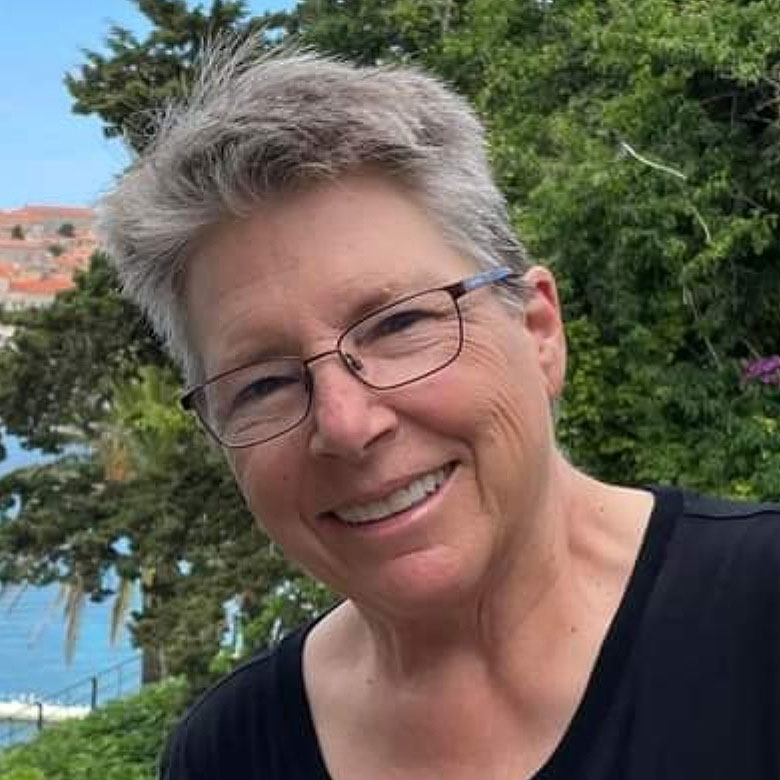 Jan Stearns
Co-Founder/Board Chair
Jan Stearns has a long-time commitment to service and bettering the lives of children and families. She has served on the board at Good Samaritan Episcopal Church in San Diego and in leadership roles at The Children's School, a progressive school in La Jolla. Since relocating to San Francisco, Jan co-founded Braid Mission.
Jan led the Stearns family's philanthropic involvement with California State University San Marcos and ACE Scholars Services, the university's innovative program that addresses the low educational attainment rate of former foster youth by meeting their unique needs. Through tireless effort, generous donations and endowment, Jan helped ensure that former foster youth have the guidance and support they need to successfully graduate from a four-year college.
She was conferred the honorary degree of Doctor of Humane Letters in recognition of her outstanding accomplishments by the Board of Trustees of the California State University and California State University San Marcos.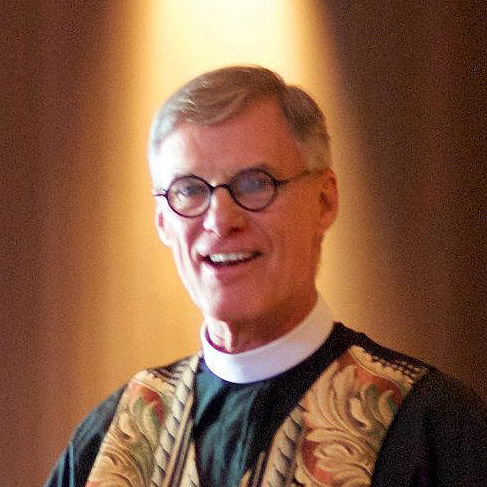 Davidson Bidwell-Waite
The Rev. Davidson Bidwell-Waite is a deacon in the Episcopal Church. His work career included jobs in city government, legal practice, and management. In his retirement, he spends his time working against gun and police violence and human trafficking, and in support of foster youth and Haiti. He loves ballet and traveling and walking around the City.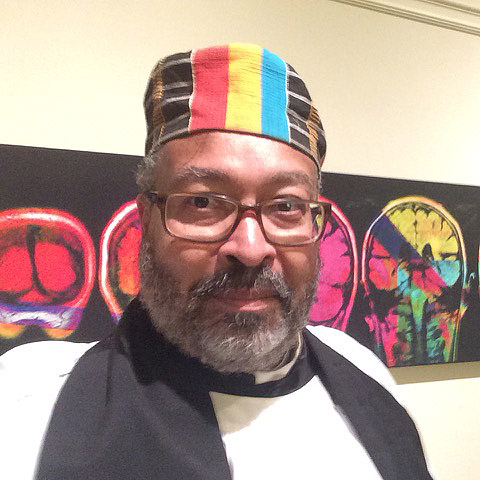 Eric Metoyer
The Very Rev. Eric Metoyer is honored to be part of the Braid Mission Board. He serves as regional dean in the Episcopal Diocese of California. Metoyer's time with the Diocese of California includes nearly a decade of work in congregational operations and racial reconciliations work, as well as times serving as a priest assisting at St Cyprian's Church as well as Grace Cathedral. He worked in Treasury Operations for Bechtel Group prior to his ordination.
Rev. Metoyer lives in San Francisco with his family; he's a board member of several nonprofits including a primary and a secondary school. Originally a New Englander, he was raised and educated in Northern Vermont and Massachusetts prior to moving west. He holds degrees from Williams College and the Church Divinity School of the Pacific, and he enjoys time with family, reading histories, riding Amtrak, and following the fortunes of University of California football.
Rio Torado
Rio joined Braid in 2019, during their final year at San Francisco State University where they were pursuing a BA in Sociology with a minor in LGBTQ Studies. They began their journey at Braid as an intern and assisted Braid in finding affordable summer programs for their youth. Since then, Rio has taken on different roles within Braid, including serving as a mentor during the pandemic and presently as a board member.
Rio's experiences as a Latine LGBTQ individual from Richmond ignited their passion for social justice and equity, driving their commitment to address systemic inequalities, uplift communities, and create experiences that help youth feel safe and empowered.
During their free time, Rio loves gaming and trying out new recipes from TikTok!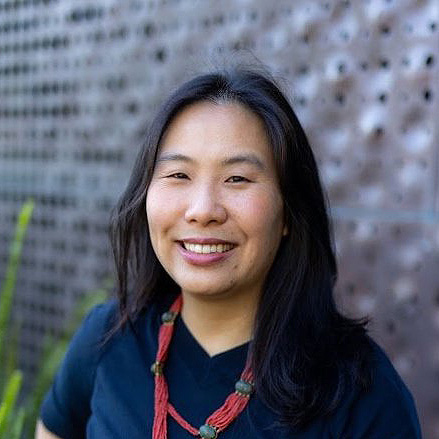 Stephanie Lim
Stephanie is Co-Founder and CEO of Third State Books, the first general interest book publisher dedicated solely to promoting AAPI voices and stories. Before her career came full circle back to publishing, Stephanie worked for 15 years in digital marketing and e-commerce operations, leading e-commerce teams and managing multi-million dollar advertising budgets for retail brands such as ModCloth, Bebe, and Serena Williams' eponymous fashion label. Stephanie serves on two other nonprofit boards, Jubilee Legal Advocates and the Chinese American International School, and lives in San Francisco with her husband and family. When not juggling work and young children, she can be found tending to a large collection of houseplants, nerding out over both quality and trashy fiction, and building sandcastles with her family at the beach.
Lisa Gonzalez
Administrator
Lisa feels energized to be working with Braid Mission as a part-time administrator. In her off time, she enjoys RV-ing in a big aluminum tube on wheels with her family all over the country (an Airstream trailer). She also appreciates the many joys of being a grandparent, playing with her young granddaughters and watching them grow!
Volunteer Team Facilitators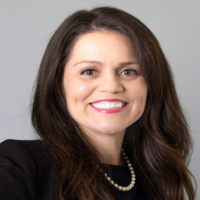 Jessica Barber
volunteer team facilitator
Jessica is a lawyer, but she loves having fun too. She likes to bake and decorate cupcakes, loves shopping for fruits and vegetables at the market, likes walking the city and adventuring around town, and loves being active (playing sports that she's not good at!).
Elli Brimble
Volunteer Team Facilitator
Elli is a Canadian who has lived in San Francisco since 2016. A genetic counselor by training, Elli is a passionate advocate for rare disease research and has worked in both clinical and industry settings to shorten diagnostic odysseys and increase access to clinical data. Outside of work, she enjoys yoga, exploring the surrounding nature and its inhabitants (especially raptors) and learning more about viniculture.
Wendy Cliff
Volunteer Team Facilitator
Wendy has enjoyed being a middle school teacher, creative marketing professional in the magazine business, and now an interfaith chaplain working in the field of trauma. She's in love with her husband, two adult children, neurotic dog, all things food-related, and being outdoors hiking long distances (i.e. 200-500 miles).
Tami Fisher
Volunteer Team Facilitator
Tami lives in Pacifica and works as a lawyer in San Francisco. She enjoys art, reading (especially graphic novels), and baking.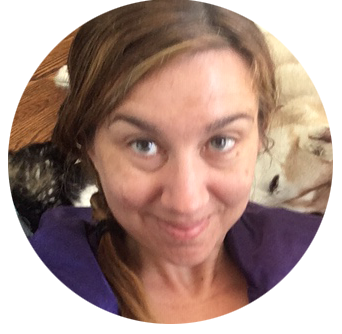 Regina Fletcher
Volunteer Team Facilitator
Regina has taught in public and private schools at the 3rd, 5th, and middle school grade levels and is passionate about supporting the holistic growth of youth through teaching, tutoring, and mentoring. When not working with youth professionally or as a volunteer, she supports racial justice campaigns, takes aerial dance classes, and pet sits for friends and family.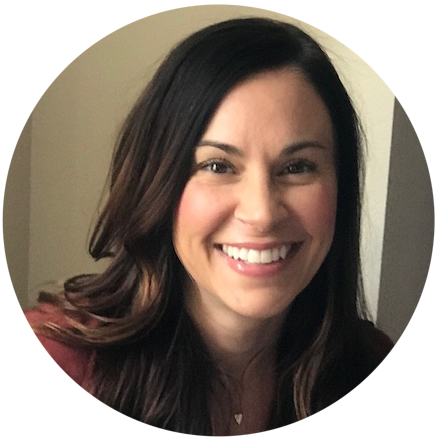 Stacy Hartmann
Volunteer Team Facilitator
Stacy was born and raised in the Bay Area and has two children. She works in the mortgage industry and enjoys her time being a mother, hiking, reading and practicing yoga. She enjoys giving back to her community and also volunteers with the SF/Marin Food Bank.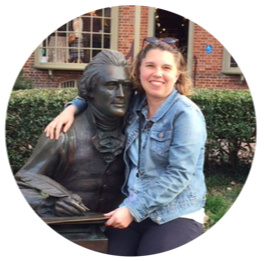 Claire Krukowski
Volunteer Team Facilitator
Claire moved to San Francisco from Michigan in 2015. Since she has lived in San Francisco, she has worked for San Francisco Unified School District supporting special education teachers in their professional growth through professional development and one-on-one coaching. While in the Bay Area, she enjoys evenings at the Exploratorium, walks through Golden Gate Park, reading and spending time with friends. Her favorite thing to do is traveling to different locations and learning about what makes them special.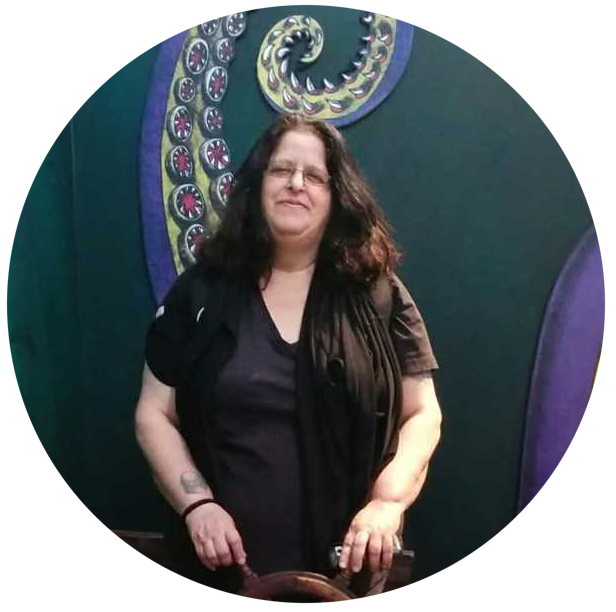 Efrat Libkind
Volunteer Team Facilitator
Efrat lives in San Francisco by the ocean and loves to go on long walks along the beach. She loves small furry animals like rabbits and chinchillas, watching funny comedies, and reading science fiction books.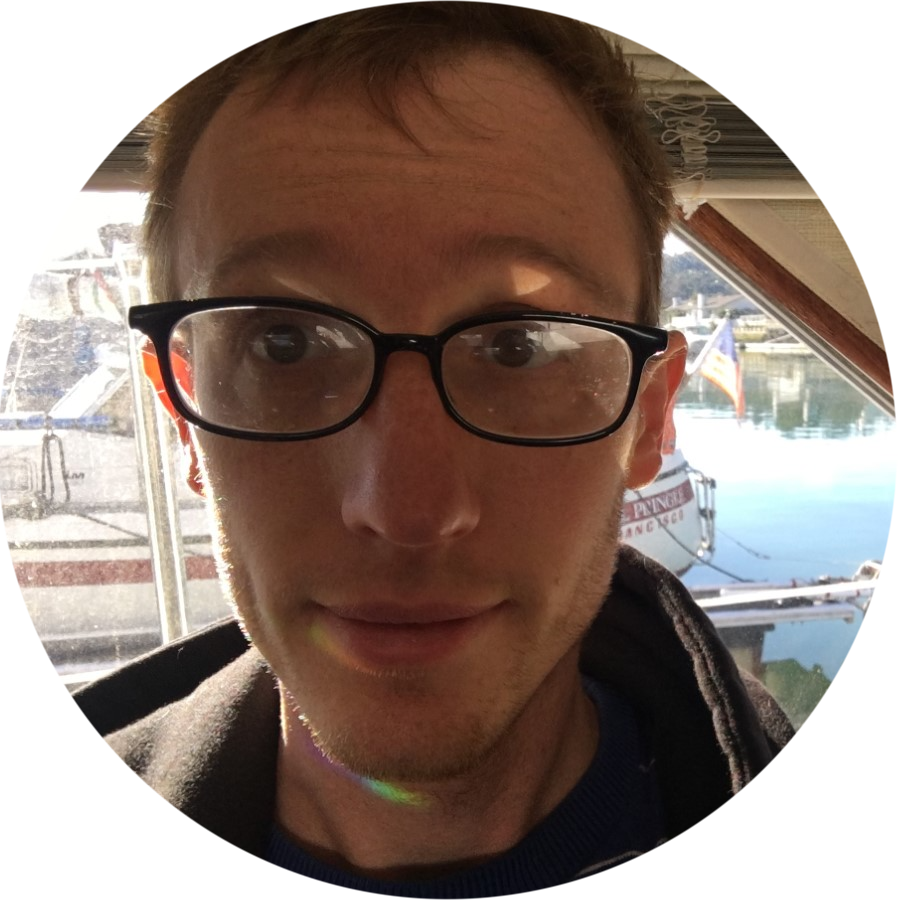 Andy Maag
Volunteer Team Facilitator
Andy works as a massage therapist with the Care Through Touch Institute and also teaches guitar lessons. He is also currently in graduate school studying counseling psychology. He enjoys reading and learning new things, meditation, science fiction, cooking, and spending time outdoors alone and with friends.
Amy Nguyen
Amy was born in Rochester, New York, but spent her teenage years growing up in Tokyo and Singapore. She is a Michigan alumni (Go Blue!) and attended law school in Seattle. She lived in San Francisco for eight years before moving to Oakland recently. She loves cooking, traveling, live music and doing all things that keep her mind and body healthy.
Jonathan Oringher
Volunteer Team Facilitator
Jonathan lives in San Francisco with his husband and their young daughter. He is a Psychologist and enjoys hiking and exploring the Bay Area.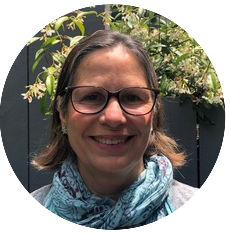 Carol Passmore
Volunteer Team Facilitator
Carol just moved to San Francisco in 2019 after working for 20+ years as a psychotherapist in Connecticut. She is married and a mother of two adult sons who she hopes will follow her out here! She launched an online parenting coaching business during the pandemic. She loves children and helping parents navigate the tricky world of parenting!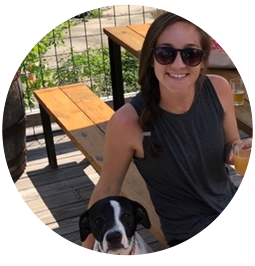 Chandler Pearce
Chandler was a Braid mentor for over two years before moving to Denver in the fall of 2022. She enjoys the outdoors, playing sports, arts & crafts, watching sports and boxing/self defense.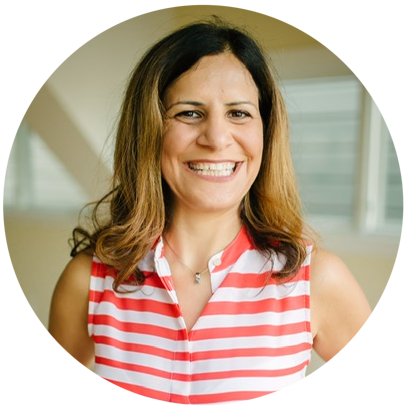 Lila Rasekh
Volunteer Team Facilitator
Lila lives in San Francisco and works as the head of scale abuse at Google Play. She enjoys traveling, hiking, biking, yoga, art, music, reading books, and watching movies.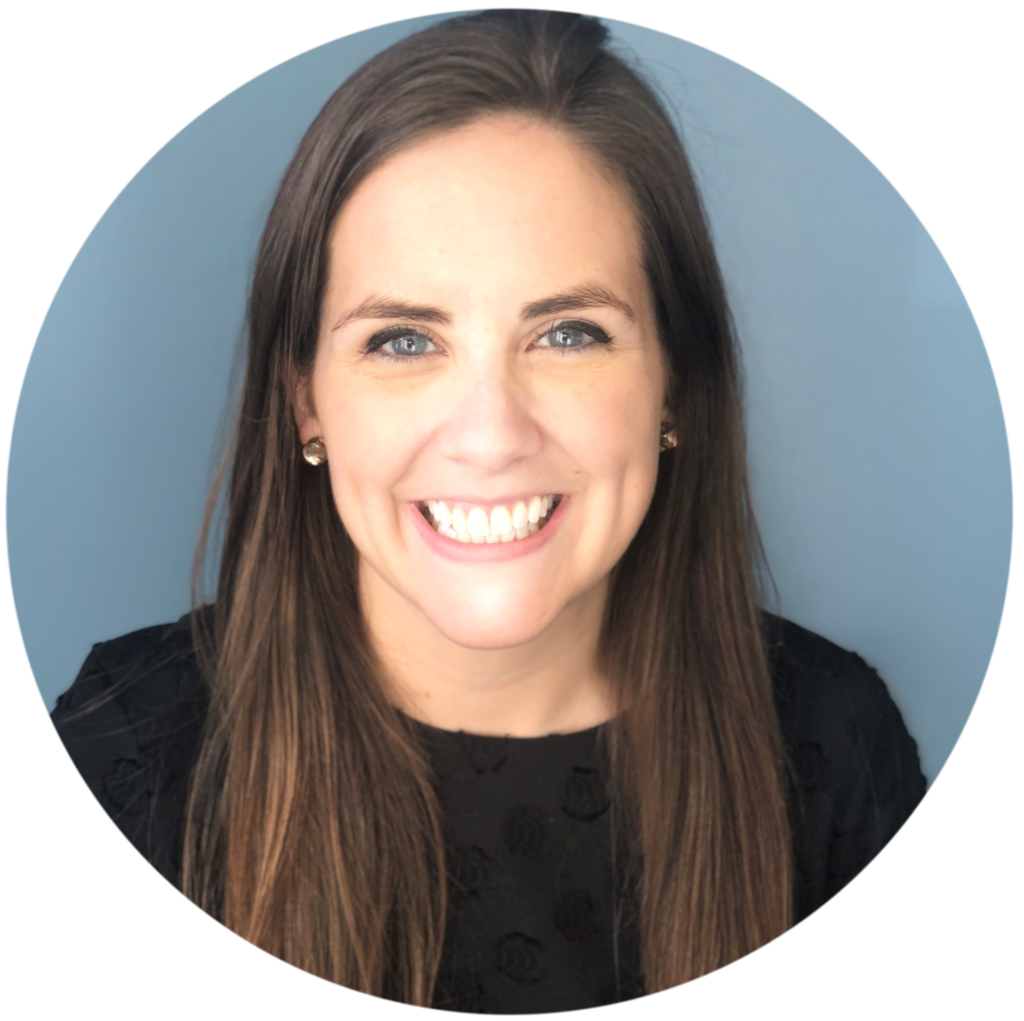 Emily Salman
Volunteer Team Facilitator
Emily works in finance as a sales manager in the Financial District. She enjoys yoga, running, watching football, and playing with her dog.