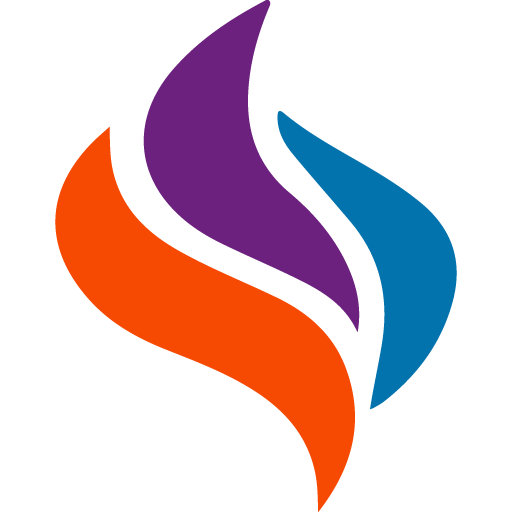 Many youth in foster care will never receive a birthday card or a note of encouragement. That's why we launched a program to make sure they know they are remembered and loved. Wherever you live, you can send a card today encouraging youth or thanking the social workers who support them.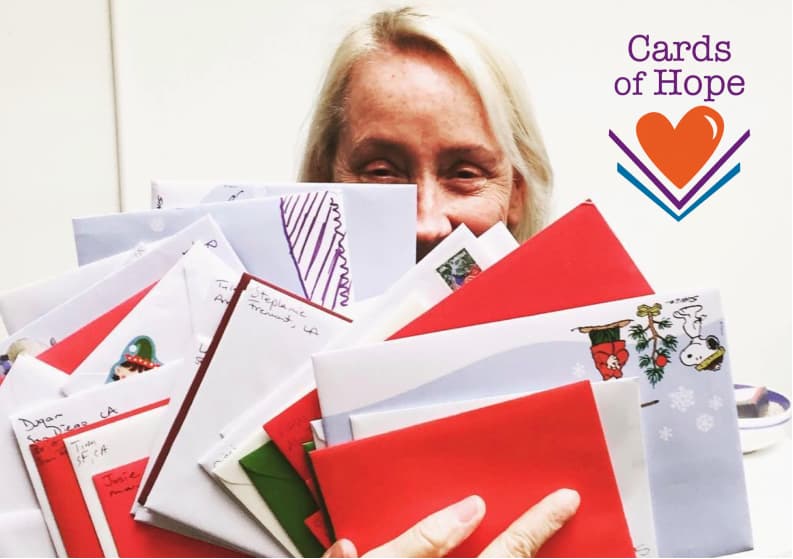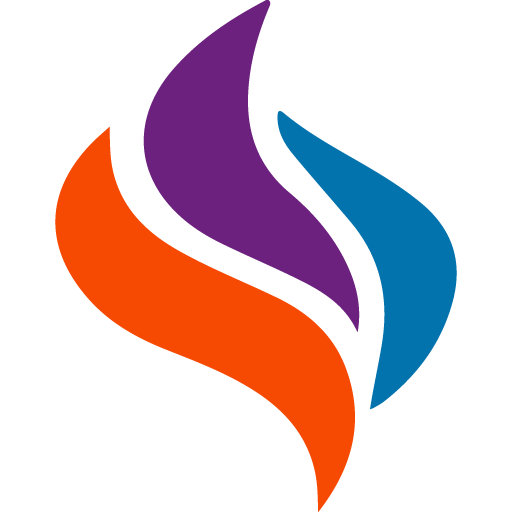 Anyone can make a difference.
Even one card can make a lasting difference in the life of a youth in foster care. Whether you gather your family members to join you or you send cards on your own, your support is needed and appreciated.
Companies and Organizations
Do you want to rally your coworkers or fellow volunteers to join you in making a difference? Host a Cards of Hope party and write cards of encouragement together.
Pick bright, colorful cards that are appropriate for ages 6 to 18.
Please remember to avoid cards that include religious messages, celebrate specific holidays or seasons, (Easter, Thanksgiving, high school graduation, etc.), or depict parents, homes, or any other imagery that could be upsetting to youth who have been separated from their families.
Don't overthink it. Wish them well and let them know you are thinking of them on their birthday or that you are sending encouragement.
We want to encourage youth in foster care and not unintentionally remind them of the relational trauma they have experienced. Please avoid cards with religious messages, Bible verses, or illustrations of parents with children or homes. Don't include personal information or date your card but do sign your first name.
Include a blank greeting card envelope for each card you send.
Please include just your first name and city/state (or country) in the return address section of each envelope with no street address or corporate address. You do not need to include stamps.
Please do not seal your envelopes!
Include all of the cards you're sending in one larger envelope.
If you're sending a variety of cards, please bundle them inside your package and label them as birthday, encouragement, or staff thank you. Please mail cards to:
Braid Mission
Cards of Hope
629 Marin St. #4383
Vallejo CA 94590
Let Us Know Cards Are On The Way
"*" indicates required fields
Help Support Cards of Hope Financially
We're so thankful for the influx of cards we've received since launching this program. To help us keep sending cards of encouragement to youth in foster care, you can contribute financially. Your generosity goes a long way in keeping this program running.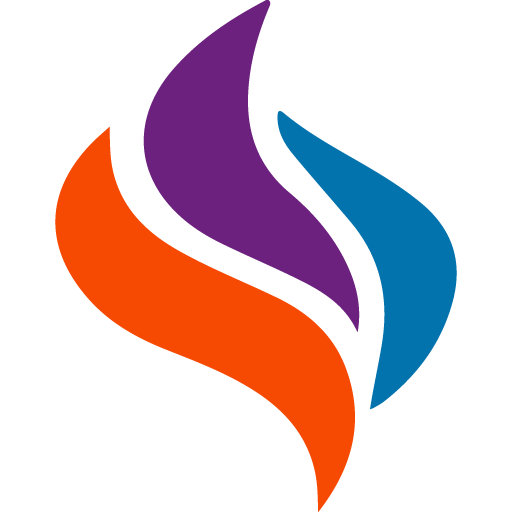 Frequently Asked Questions
Yes, we receive and send cards year-round! We appreciate if you can complete the form above to let us know to expect your cards in the mail.
There are many legal guidelines protecting the privacy of youth in foster care. In the past, we have been able to share names of the youth during the holidays, when we are not connecting any other information that could help others identify them or their location, such as their gender or birth month.
The youth our partner organizations serve are ages 6-18.
Please choose cards that are bright, colorful, and suitable for ages 6-18. You can send cards for a variety of ages, or for no specific age. In addition to birthday cards, we send encouragement cards that can be given any day of the year to youth and their staff/social workers, who also need to hear a message of hope. We love handmade cards, and the youth do too!
We cannot use:
Cards with religious messages or Bible quotes: We do not know the faith of the youth we serve, and we want to serve as many foster youth as we can, regardless of religious beliefs.
Cards with pictures of 'happy families', mothers and babies, flags or religious icons may be unsettling to our youth.
Cards for specific holidays: Easter, Thanksgiving, Valentine's Day, school graduation, start of the new school year
Cards written in Spanish or other languages
If you would like some inspiration, we often share examples of Cards of Hope on our Instagram, Facebook, and Twitter accounts.
The point of these cards is simply to let youth and their staff/social workers know that someone out there is thinking of them and sending them hope and love. Just hearing that makes more of a difference than you would think! Please keep in mind that most of these children will not spend their birthdays with loved ones, or with the festivities that many of us enjoy. Many may also receive encouragement cards inside duffel bags when they are moving to a new placement, so try to avoid messages saying you hope they are having a great day.
Please sign your first name on the inside of the card with your message. Please sign as yourself and not from your company, group, or club.
Also, kindly refrain from adding your personal contact email, website or home addresses inside the card with your messages. Our permissions with our partner agencies do not include encouraging a 'pen pal' environment.
We share examples of Cards of Hope on Braid's Instagram story.
We ask that you do not include money or gift cards inside your Cards of Hope. The true value of your card is its message of hope, which is the best gift you can give.
We collect toys and games from a wish list during the holidays – scroll to the bottom of the page to sign up for our e-news to receive updates about this.
Please do not enclose bulky items or dried flowers inside the cards: we cannot mail these items in flat envelopes. Stickers are always appreciated, however!
If you would like to contribute to the cost of sorting and mailing the cards, you can make an online donation here.
Please make sure each card has a greeting card envelope that we can use to send cards on to the youth. You can write your first name and city/state in the return address portion of the envelope and leave the rest of the envelope blank and unsealed. We will address the cards for you. Put your card(s) with envelopes in one larger envelope and mail them to:
Braid Mission
Cards of Hope
629 Marin St. #4383
Vallejo CA 94590
Please note that we cannot accept packages that arrive postage due.
Because we receive such a wide range of cards, we do not have any mechanism for verifying the amount of time you have spent on creating or writing cards. We are happy to email an acknowledgement for the number of cards we received, but not the amount of hours. Please email us at [email protected] before you mail your cards if you will need us to send proof of receipt.
We are not able to facilitate ongoing "pen pal" relationships with foster youth, but if you are interested in this, we recommend that you check out other organizations like Pen a Friend or HelpOurKids.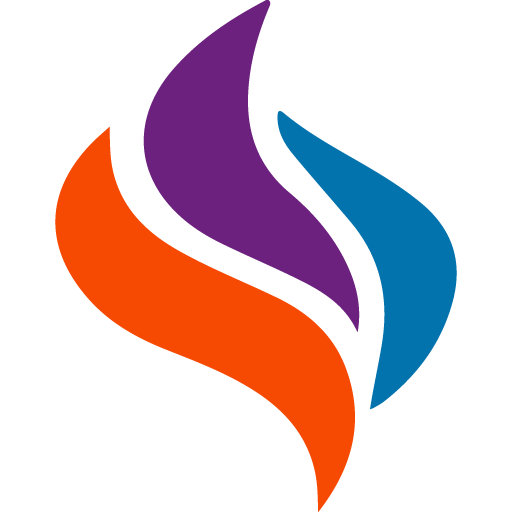 Take the next step in contributing to lasting change in the foster-care system.
Here are other ways to get involved.
Help advance our mission to fight the foster-care crisis through relationship building.
Set our mentors up for success by supporting a team locally or from afar.
Volunteer in
the Bay Area
Make a lasting difference in your own backyard by becoming a Braid mentor.