Building a Church Without Walls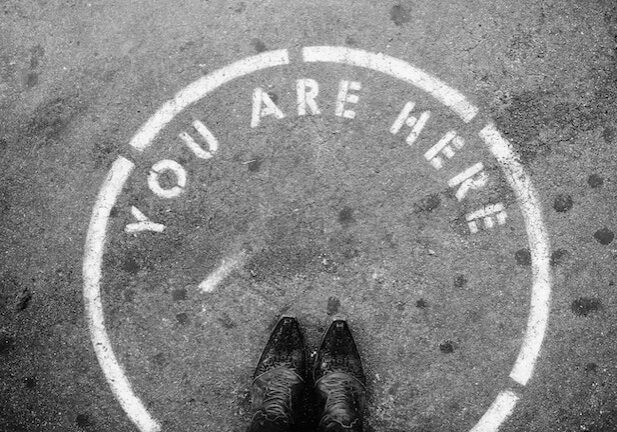 A few weeks into this new venture, Chris and I have become familiar with a few frequently asked questions that inevitably follow when we tell someone we are planting a new ministry in Mission Bay/Dogpatch.
Before the questions even start, there is a bit of a blank stare as the person we're talking to tries to figure out where Mission Bay is. Most people we meet, even if they are residents of the Bay Area, have not been to this part of the city. So we jump to the rescue, using words ("We are on the east side of the city, just south of AT&T Park") and gestures, drawing a virtual map in the air with our hands. You can read more about where we are– and see a real map – on our website.
99% percent of the time, the first question is: Do you have a location/building/space?
Followed by (when they find out that we do not in fact have a location/building/space): So…what do you do all day?
These are natural questions. Most people spend their workday anchored in a particular geographical place, whether that's an office, restaurant, campus, home. One of the things that grounds us in this world is having an address, a pin on the map. In the first week after the Braid website was launched, over 60 people clicked on the "Contact Us" page, but only two people actually contacted us. I imagine many of those folks were looking for our address. They wanted to know exactly where to find us.
Mission Bay is one big construction site – it feels like being on a movie set. Many buildings are being planned and built: corporate offices, hospitals, university housing, an NBA stadium, thousands of condos, and they are being filled in large part by graduate students and tech employees. But there is not one single church, and the young residents of this very modern neighborhood don't seem to be waiting for one to be built. Many of them, however, are looking for ways to change the world for the better, which is why they've come to San Francisco to study or start a company.
Chris and I and our fellow clergy have heard the whole circuit of emergent church experts telling us that the church of the 21st century will look very different than the church we know now. Many traditional congregations are struggling, and many parish clergy spend a great deal of their time and their budget dealing with deferred maintenance or capital improvements. Buildings are expensive. And yet, we are finding that the first question asked about a church is where it is, not what it is all about. 
We truly are trying to build a new church for a new neighborhood, and that means – for now, at least – that we are a church without walls. Not having a building, while challenging in its own way, frees us up to spend our days meeting our new neighbors in the offices, hospitals, and schools that anchor them. In these first two months, we have connected with social workers, app developers, pediatric chaplains, artists, several hard-working deacons, a DJ, a representative of the Golden State Warriors, and many other good-hearted folks – all of them excited about the opportunity to help youth in foster care.
It's all part of trying to build the church all those church experts have talked about, to meet people where they are instead of waiting for them to come to us. We get the chance to create a community that is known first for its mission, not its location.
Yes, having an address would help people know where to find us. But not having an address is inspiring us to go out and find them.